A Midsummer Night's Dream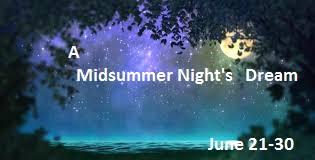 This play becomes a comedy of errors when Theseus and Hippolyta are planning their wedding and other people get involved. Spells, love potions and betrayals abound and chaos ensures. Join us to share a wonderful wedding festival where true love prevails. This production will be in conjunction with the East Texas Arboretum & Botanical Society and the City of Athens.
Show Dates are June 21-30 at the East Texas Arboretum (1601 Patterson Road, Athens, TX)
Support Your Local Theater
Our theater is made possible through the generous donations by members of the the community just like you.