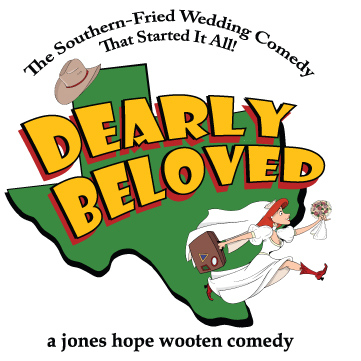 Sponsored by 1st State Bank
April 29, 30, May 1, 2, 6. 7 & 8
Hilarity, Texas style! An over-the-top wedding, three feuding sisters and a church full of small town eccentrics. What could possibly go wrong? In this fast-paced, laugh-a-minute comedy, the Futrelle sisters of Fayro, Texas – Frankie, Twink and their estranged sister, Honey Raye - are thrown together to pull off a family wedding. But it is not going well. Frankie's oldest twin daughter is marrying the son of the queen of what passes for high society in Fayro and Frankie is desperate to make this antebellum-themed wedding an elegant affair. It soon becomes obvious that Fate has other plans…
Masks will be required for all performances. COVID safety precautions will be in place which will limit the number of seats available for each performance. Make your reservations early. 2020 Season Ticket Holders, please use coupon code 2020 when purchasing tickets online.
Support Your Local Theater
Our theater is made possible through the generous donations by members of the the community just like you.
Latest Articles

The Y.E.S. (Youth Excellence on Stage) classes begin February 3. ...





This past year brought many changes to our world, and ...


Please help us keep your information current. We want everyone ...