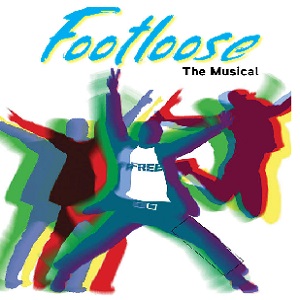 Sponsored by
Dr. Jim and Maria Ogburn
First State Bank and
Zen and Beauty Salon and Holistic Wellness Center
When Ren and his mother move from Chicago to a small farming town, he is prepared for the inevitable adjustment period at his new high school. But he's not prepared for the rigorous local edicts, including a ban on dancing instituted by the local preacher, who is determined to exercise control over the town's youth. When the reverend's rebellious daughter sets her sights on Ren, her roughneck boyfriend tries to sabotage Ren's reputation, with many of the locals eager to believe the worst about the new kid. The heartfelt story that emerges pins a father longing for the son he lost against a young man aching for the father who walked out on him.
To the rockin' rhythm of its Oscar and Tony-nominated Top 40 score, augmented with dynamic new songs, Footloose celebrates the wisdom of listening to young people while guiding them with a warm heart and open mind.
Show Dates
June 22, 23, 24, 29, 30 and July 1 at 7:00 pm
Matinee on June 25 at 2:00 pm
Additional performance added on June 28 at 7:00 pm
Get tickets at hcpac.org

Stage Adaptation by Dean Pitchford and Walter BobbieBased on the Original Screenplay by Dean Pitchford
Music by Tom Snow - Lyrics by Dean Pitchford
Additional Music by Eric Carmen, Sammy Hagar, Kenny Loggins and Jim Steinman
Support Your Local Theater
Our theater is made possible through the generous donations by members of the the community just like you.
Latest Articles

HCPAC is happy to announce that beginning with "A Fairytale ...


It's a new year and HCPAC has new opportunities for ...


Please help us keep your information current. We want everyone ...