This is My Story. This is My Song.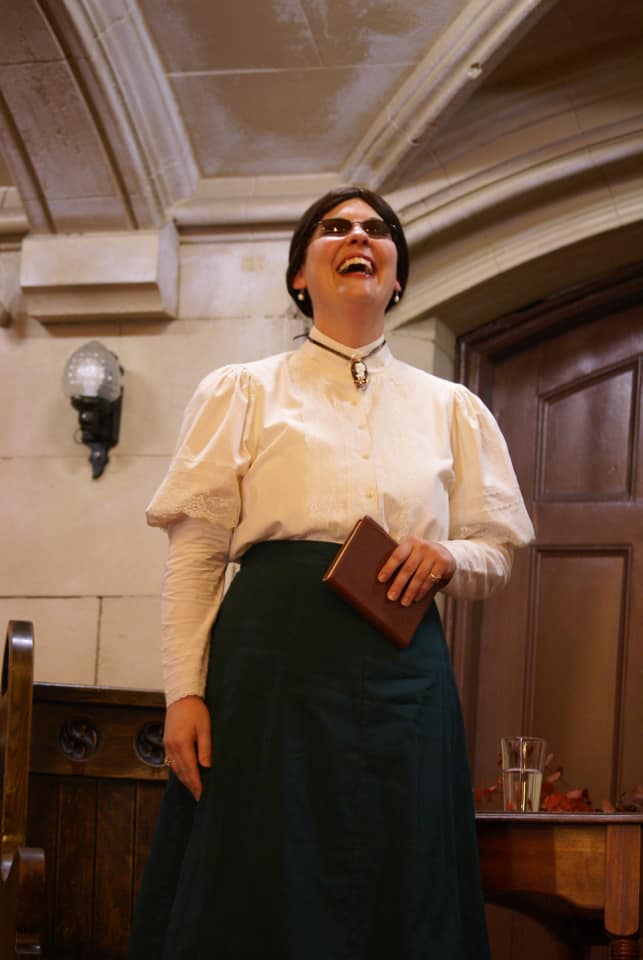 Sunday, January 19
2:00 p.m. Matinee
Frances Jane van Alstyne, more commonly known as Fanny Crosby, was an American mission worker, poet, lyricist, and composer. She was one of the most prolific hymnists in history, writing more than 8,000 hymns and gospel songs, with more than 100 million copies printed, despite being blind from shortly after birth.
Dr. Shellie O'Neal, Director of Theatre at Navarro College presents her amazing one-woman show and brings Fanny Crosby's remarkable life to the HCPAC stage on January 19th - a Sunday Matinee at 2p. Tickets are on sale at hcpac.org or by calling the office at 903-675-3908. Tickets are $10.00 (this special event is not part of the regular Season Ticket package).
Dr. O'Neal has long been inspired by the life and work of Fanny Crosby: she first learned of Mrs. Crosby in a Sunday School class when she was 7 years old. Thirty-one years later, while Shellie was writing a children's religious play, she encountered Fanny's story again and felt God leading her to write a play she could perform about this remarkable woman. O'Neal penned this play after conducting research which culminated in a trip to New York City, where she visited the New York Institution for the Blind where Crosby received her education and served as a teacher. She also visited the New York Public Library and viewed Crosby's personal scrapbook; the Bowery Mission where Crosby did social work; and Plymouth Church, where Crosby listened to her favorite preachers. O'Neal has written 24 plays, two of which have won Texas state playwriting competitions. This is her first one-woman show.
Dr. O'Neal received her Bachelor's and Master's degrees in Theatre from The University of Texas at Tyler and her Ph.D. in Theatre from Louisiana State University. She taught for three years at U.T. Tyler and for the past 15 years has served as Director of Theatre at Navarro College in Corsicana, where she has directed over 50 productions. She is a member of St. John's Church in Corsicana where she sings in the choir.
Shellie has performed her play about the life of Fanny Crosby in a variety of venues and locations in Texas, including Corsicana, Carthage, Frost, Gilmer, Turnertown, the Woods and Snap communities, Lampasas, Kerens and Troup. She celebrated her fortieth birthday by performing this play at the Bowery Mission in New York City, a mission where Fanny often ministered to those less fortunate than she.
Support Your Local Theater
Our theater is made possible through the generous donations by members of the the community just like you.